Coming Up:
Burges, Ramos, Art Toronto & Art Palm Beach
It will be a busy next few months for the Odon Wagner Gallery. Along with solo exhibitions by some of our represented artists, OWC will also be participating in two international art fairs! Here's a brief look at what is to come:
MICHAEL BURGES: Reverse Glass Painting Exhibition
October 14th – November 12th
Odon Wagner Contemporary
Champagne Reception with Michael Burges:
October 14th, 6pm – 9pm
Odon Wagner Contemporary is delighted to present our first solo exhibition for contemporary German artist, Michael Burges. The luminous reverse glass paintings of Burges extend a long and deep tradition of placing the image on the other side of a transparent transmission surface.
Our champagne reception on the 14th of October runs from 6pm to 9pm. Have the chance to speak to the wonderful artist, Michael Burges at our evening affair to experience the works!
More information can be found here.
---
Art Toronto 2016
October 28th-31st
Metro Toronto Convention Centre
Once again, we will be participating in Art Toronto for another year. Join us in our home city to view a selection of the art we offer!
More information on the art fair can be found here.
---
Willy Ramos Exhibition
Dates TBA
Odon Wagner Contemporary
This exhibition will take place in later November, however no dates have been confirmed yet. We will show a new selection of his bright, punchy, oil works, as well as his currently sought after work, his sculpture portraits. More information will be forthcoming!
Remember to join our mailing list! Click here to join!
---
Art Palm Beach 2017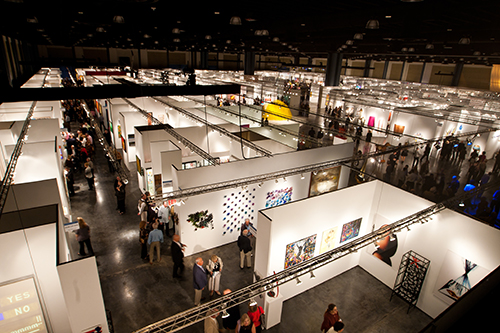 January 18th-22nd
Palm Beach County Convention Center
West Palm Beach, Florida
Odon Wagner Contemporary is preparing to enjoy the beautiful weather in Palm Beach, during Art Palm Beach's 20th anniversary!
More information on the fair can be found here. Updated information will be coming this fall!